JSPA's Board of Directors
The board members and officers of the Jewish Scholastic Press Association represent journalists, educators and Jewish thinkers based in cities around the United States.  Here are their photos and short biographies.
Joelle Keene is the Founding President and Executive Director of the Jewish Scholastic Press Association. Since 2003, Ms. Keene has taught music and journalism at Shalhevet High School in Los Angeles, where she advises the school's newspaper and website, The Boiling Point and shalhevetboilingpoint.com, and directs its co-ed a capella choir, the Choirhawks. 
The Boiling Point has won scores of national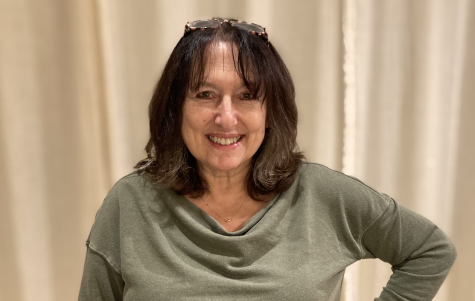 awards for writing, design, website and multimedia coverage, among them Gold and Silver Crowns from the Columbia Scholastic Press Association; Online Pacemaker and Print Pacemaker Finalist awards from the National Scholastic Press Association, the George Gallup Award and Sweepstakes awards from the Quill & Scroll Honorary Journalism Society; and numerous Simon R. Rockower Awards from the American Jewish Press Association, of which The Boiling Point is the only student member.
Ms. Keene has been designated a Master Journalism Educator by the national Journalism Education Association. She is a graduate of Columbia University's Graduate School of Journalism and worked for the Tacoma News-Tribune, Seattle Times and Los Angeles Herald-Examiner, winning national, state and local awards for education coverage and investigative reporting.  She later served as Associate Editor of OLAM Magazine and her work has appeared in the Los Angeles Times, chabad.org, Reform Judaism, and Conversations: The Journal of the Institute for Jewish Ideas and Ideals, among other publications.
Kathleen Neumeyer, JSPA's board secretary, advised the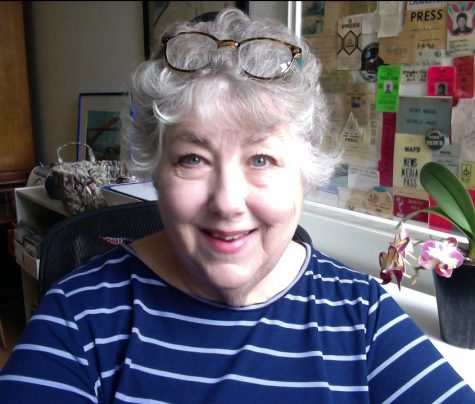 Chronicle at Harvard-Westlake School in Los Angeles for more than 20 years, during which time it won dozens of national awards including multiple NSPA Pacemakers and CSPA Gold and Silver Crowns. Columbia Scholastic Press Association has honored Ms. Neumeyer with its Gold Key and she was twice named a Dow Jones News Fund Distinguished Adviser.  Among her alumni are prize-winning journalists for many of the top news sources in the United States, including the New York Times, Los Angeles Times, CBS News New York and Washington, D.C., 60 minutes, CNBC, MSNBC and ESPN. She herself has written hundreds of newspaper and magazine articles as a staff writer for United Press International, a contributing editor of Los Angeles Magazine, and as a freelancer for The Economist, the Los Angeles Times, Emmy Magazine, Ladies' Home Journal and others.  A graduate of the Medill School of Journalism at Northwestern University, Ms. Neumeyer is one of JSPA's founding board members, and has served as a judge for the Jewish Scholastic Journalism Awards since 2017.
Susan Freudenheim, JSPA treasurer, is executive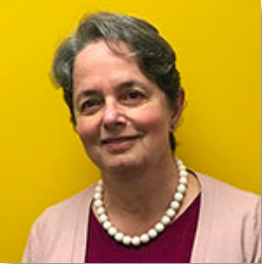 director of Jewish World Watch, a nonprofit that fights genocide and mass atrocities through education, advocacy and projects on-the-ground in conflict areas. From 2006 to 2011, she was executive editor of the Jewish Journal, where she oversaw the newspaper's online and weekly editorial staff. Prior to the Journal, she spent 13 years as an editor and staff writer at the Los Angeles Times, including serving as a longtime arts editor, a senior position in the Times' Calendar Section. Susan has also written for the New York Times and other national magazines and newspapers. One of JSPA's founding board members, Susan has served as a judge of the Jewish Scholastic Journalism Awards since 2017.
Lisa Hostein became the Executive Editor of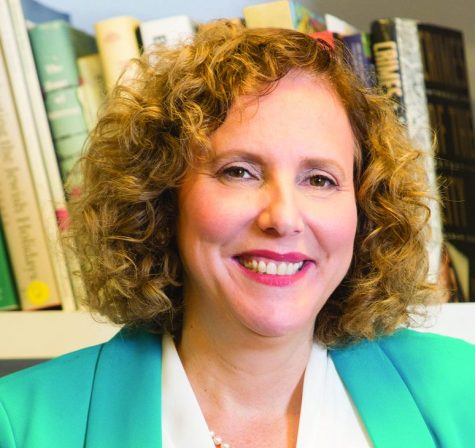 Hadassah Magazine in November 2015, making her the first female journalist to lead the 100-plus year-old publication. Earlier she served nearly 15 years as editor in chief of JTA, the global Jewish news agency based in New York, and eight as the executive editor of the Jewish Exponent in Philadelphia. Lisa is a board member of the American Jewish Press Association, where she has long served on the executive committee and received the Award for Distinguished Service to Jewish Journalism, and this year became its official representative to JSPA's board.  She has won numerous awards from the Pennsylvania Newspaper Association, the Philadelphia Press Association and the American Jewish Press Association (AJPA) and led her staffs to dozens of awards as well. A longtime observer and chronicler of political, religious, social and demographic developments in American Jewish life, she also has traveled widely and written about Jewish communities in Tunisia, Turkey, Argentina, France, India, the former Yugoslavia and elsewhere.
Zev M. Hurwitz is Director of Campus Affairs at the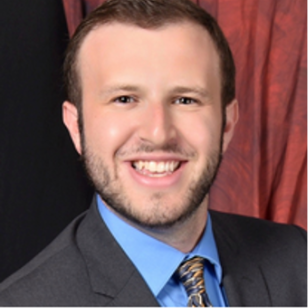 American Jewish Committee (AJC), based in Los Angeles. Prior to joining AJC, he worked at the Anti-Defamation League's Center on Extremism, tracking hate groups and antisemitic activity. He previously worked in AJC's Los Angeles Regional Office with the international relations department and AJC ACCESS for young professionals.  In 2018, Mr. Hurwitz earned his master's in public policy with a concentration in nonprofit policy from the UCLA Luskin School of Public Affairs as a Wexner Graduate Fellow and Davidson Scholar. He also holds a B.A. in political science from UC San Diego, where he was editor-in-chief of The Guardian, the campus newspaper, and was active in several major Jewish community advocacy initiatives.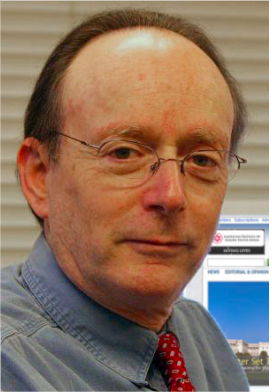 Gary Rosenblatt was editor and publisher of The Jewish Week of New York, the largest Jewish newspaper in America, from 1993 until June 2020. He has won numerous journalism awards from both the Jewish and secular press for his writing, and was a finalist for a Pulitzer Prize in 1985 — the first time an article in the Jewish media was cited in the competition. Mr. Rosenblatt's series of articles in 2000 on a rabbi accused of abusing teenagers for three decades won several national awards and has been cited as a landmark in Jewish investigative reporting. The rabbi was arrested, convicted and served a prison term. Mr. Rosenblatt is also founder and chairman of The Conversation, an annual retreat for American Jewish leaders and emerging leaders; founder of The Jewish Week Investigative Journalism Fund; and founder and chairman of Write On For Israel, an engagement and educational program for Israel — through journalism — for high school students.
Rabbi Ari Segal was Head of School at Shalhevet High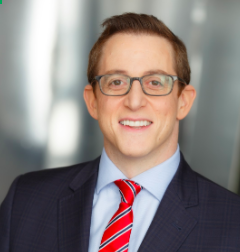 School from 2011 to 2021, as it nurtured JSPA from its inception with his boosterism and the school's backing. He holds an MBA from the Goizueta Business School at Emory University and an MSW in Communal Organization from Yeshiva University's Wurzweiler School of Social Work, and turned Shalhevet from a struggling start-up into one of the most vibrant and successful Jewish high schools in the U.S.  Rabbi Segal speaks widely about time management, innovation, and leadership development in nonprofits, and now holds the position of Shalhevet's Chief Strategy Officer.
Talya Tsuna is currently the Director of Student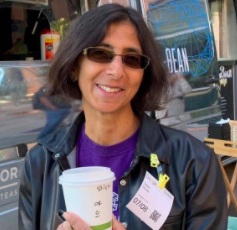 Advancement and College Guidance at both the boys and girls campuses of the Feinstone Yeshiva of the South — made up of a boys high school, a girls high school and a co-ed lower school, where she advises the middle school's Junior Journal and also teaches Hebrew, Jewish History and English. She piloted a Gan Ivri Hebrew language immersion program, wrote a high school Hebrew language curriculum and currently advises the high school's co-ed Model UN team. She has been an active member of JSPA and has brought students to the yearly convention since 2014.
Marshall Weiss, Board Member Emeritus, is the founding Editor-in-Chief and publisher of the Dayton Jewish Observer in Ohio and is the author of Jewish Community of Dayton, a detailed account of the history of the city's Jewish community from the 1840s until 2000. One of JSPA's founding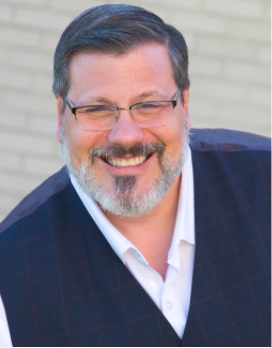 board members. Mr. Weiss served as president of the American Jewish Press Association, the umbrella organization for Jewish news media in North America, from 2012 to 2015, and initiated AJPA's ongoing co-sponsorship of JSPA. 
Leave a Comment