Major Upgrades Coming to the Ramdome This Summer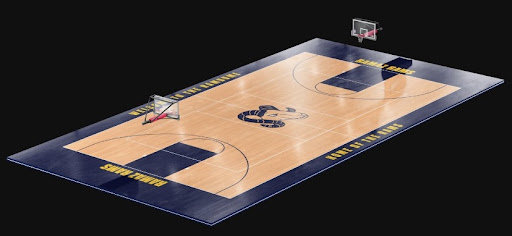 Despite being a relatively small school compared to many of its peers, Ramaz has generally punched above its weight in sports. Just this year alone, Ramaz threw a wrench into first-place SAR's plans, when Ramaz staged an improbable comeback to upset SAR in the boys' varsity basketball championship. Ramaz girls' volleyball similarly filleted Frisch in the championship to secure its own championship. On top of that, nearly every Ramaz Upper School sports team was competitive this year.
However, while Ramaz's on-court performance has been strong, Ramaz sports is decidedly lacking in one obvious area – our subpar gym, sometimes called "The Ramdome." The Ramdome has long suffered from slippery, beaten up flooring, and cramped fan seating areas and locker rooms. Ramaz soccer team member, Noya Misaghi '24, feels the current state of the gym is suboptimal. "Ramaz has pretty nice facilities but the gym is definitely not up to its usual standards." But all that is about to change.
Mr. Ari Witkes, Athletic Director of the Ramaz Upper School, confirmed that the Ramdome will get a complete overhaul and upgrade this summer, in time for next school year. "We're redoing it because our facilities are outdated and we can't hold the capacity [of fans] that we are getting at games."
Over the summer, the gym will get a new multipurpose floor with Ram-themed detailing. Mockups, provided exclusively to The Rampage, show a wood colored floor, with a navy blue border. The words "Ramaz Rams" are painted on each baseline, and the phrases "Welcome to the Ramdome," and "Home of The Rams" are painted along one sideline each. The gym will also get new scoreboards and new locker rooms, as well as other unique design elements. The livestreaming system will also get an upgrade. The gym wall padding will also be replaced with new Ramaz-branded padding.
Changes are not limited to the design. There will also be practical changes. The court lines will be shifted to make more space for team benches and chairs. Teams will now sit on the opposite side of the court from fans, which will allow more fan capacity. This change will also make it easier for coaches to operate without fans in close proximity. Mr. Witkes also hopes that the retractable side baskets can be replaced.
Not everything is changing. The championship banners will stay, although they will be moved around to make more space for the scoreboard and "more banners." Ramaz teams will be tasked with filling the new wall space.
The goal is not simply to refresh the gym, but reinvent it. Mr. Witkes promises "You won't recognize it in September."
This story was originally published June 20, 2022 in The Rampage.
Leave a Comment