Last month, HBHA RampageWired staff attended the Columbia Scholastic Press Association (CSPA) conference at Columbia University in New York, N.Y. for the first time. That weekend, they also attended the Jewish Scholastic Press Association (JSPA) conference. While at these two conferences, they learned more about the different types of publications and ways to advance HBHA's student-led media.
The CSPA conference was Wednesday, March 15  through Friday, March 17. During this time, there were over 300 different courses students could take. HBHA sent five students: freshman Elia Ellis, Ethan Hobbs, Avital Mullokandova, and seniors Annie Fingersh and Ethan Sosland. HBHA also sent faculty member and RampageWired adviser R. Gina Renée to the conference. They were at the conferences for a total of five days, and each of the students got to attend a total of ten educational sessions.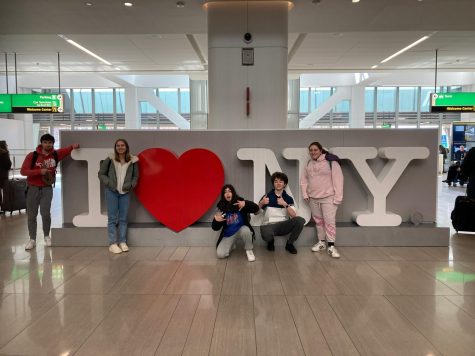 The courses ranged from law and ethics to how to sell yearbooks. Hobbs said, "The one that I liked the most was called 'You Sound [Um Like] Stupid,'" which was about not using certain words so that you sound proper while speaking.
Mullokandova said, "My favorite class that I attended was the private school law and media course."
Fingersh said her favorite class was "the on site critique class because it allowed us to get a bunch of feedback."
Renee shared about her favorite class at the conference, "Covering Hate," "What I enjoyed most about it [the class] is that a student at another institution working for another paper asked the same exact question that I had."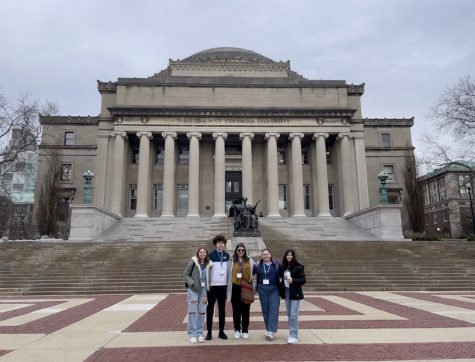 The main purpose of going to the CSPA and JSPA conferences was to learn something new about all forms of publications. One thing that Ellis had never learned before was how to write a food article and found that fascinating. Fingersh said the CSPA conference taught her "new skills," that she can take with her to college.
Referring to how to set up a portfolio, Mullokandova said, "I thought it was pretty interesting how the photos had to be in a certain order to catch the eye."
One thing that was special about the conference was that it was on campus of Columbia University, and the students got to walk all over campus from building to building to get to classes. Mullokandova adds, "We weren't shown prior on where the buildings were… we had to use a confusing map."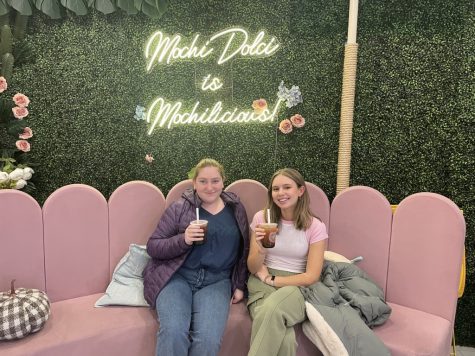 While on the trip, the students still got up every morning and prayed at different shuls near their hotel. One of Hobbs' highlights from the trip was, "the Shabbat morning services."
Hobbs also shared, "throughout the CSPA conference, I made sure I was wearing a kippah at all times."
Obviously, on a five-day trip to New York, they were not going to spend every minute in classes, they also got to go out and be tourists. One of Ellis' favorite noneducational parts of the trip was getting to go see "Book of Mormon" on Broadway.
Fingresh said one of her favorite memories from the trip was "[Barney Greengrass], which was delicious."
"My favorite thing I got to do with the group was going around and just trying new places for food," said Mullokandova, "I also like that I got to venture out on my own with family and friends."
Overall, everyone thought it was a great trip and hopes that HBHA will be sending more kids to the CSPA and JSPA conferences in the future.
This story was published in RampageWired on May 19, 2023.