One of the traditions of the holiday Sukkot is to ceremoniously welcome Ushpizin- ancient personalities from the Tanakh. The word Ushpizin is Aramaic for "guest," and each night highlights different leaders from our Scripture. These guests are Abraham, Isaac, Jacob, Joseph, Moses, Aaron, and David. There is also the custom to welcome in significant female leaders too: Sarah, Rebecca, Rachel, Leah, Miriam, Deborah, and Ruth.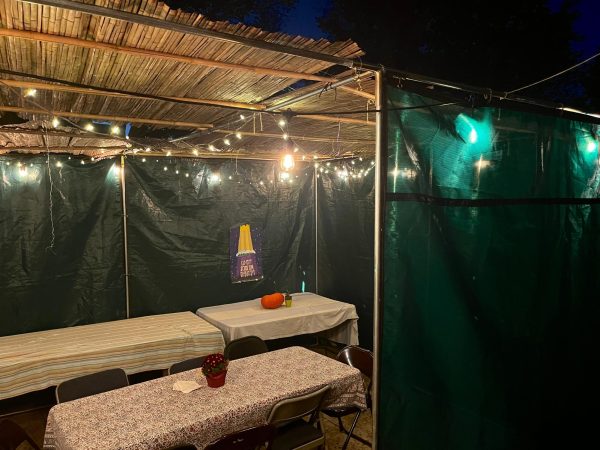 A ceremonious welcome of historical, fictional, or celebrity guests in the Sukkah brings creativity to this custom. In a recent survey sent out to HBHA students, high schoolers decided whom they would like to invite into their Sukkah. The survey offered 220 different guest options divided into four categories: fictional characters, celebrities, people in the Tanakh, and historical figures. Students could vote for five guests from each category. These were the results:
The two fictional characters that got the most votes were Barbie and Spider-Man. When asked why she invited Barbie to her sukkah, sophomore Gabrielle Sosland says that Barbie's infectious positivity and confidence could, "teach me a few things about self-love." Barbie's bubbly personality would also make her an exciting Sukkah guest, and she would share her knowledge of "having fun in life," Sosland says.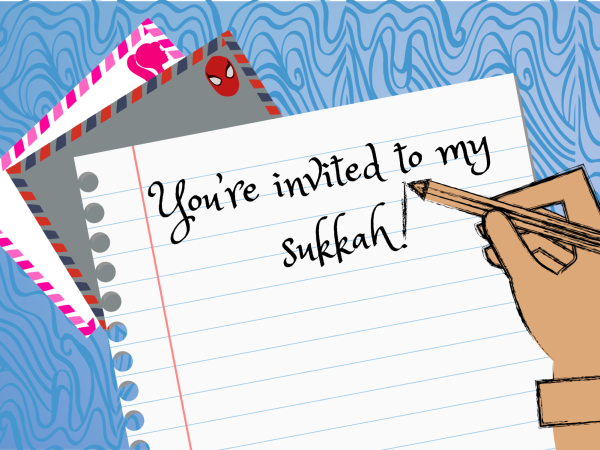 While Spider-Man's fictional love interest did not get an invitation to the Sukkah, her actress Zendaya was a popular guest candidate. Junior Molly Soloman said she would want to invite Zendaya because she is a "sweet and inclusive person," and the actress' respect for other cultures would make her a friendly Sukkot guest.
Zendaya is an Emmy and Golden Globe Award recipient. She was listed on Time magazine's 100 most influential people in the world of 2022, but her greatest achievement yet is the second-most requested celebrity after "Wednesday" star Jenna Ortega. Ortega's popularity is not only on the screen, but also in the hearts of HBHA students as the first choice celebrity Sukkot guest.
Women not only controlled the celebrity category, they also were popular in the Tanakh category. The most requested Tanakh guest was a four-way-tie between Queen Esther, Rebecca, Sarah, and Abraham. When asked why she invited Queen Esther, sophomore Avital Mullokandova said that she connected to Queen Esther because of their shared Sephardi background. She said she would like to discuss the "differences between the ancient era and modern day's tradition and culture" so they could explore the issues "we, as a Jewish community, need more knowledge on."
Senior Skyler Penner said he chose Abraham because he wanted to know what the forefather thought of "modern-day practices" and modern culture at large. Penner said he wanted to "give him an iPhone and see what happens."
The highest voted guest of all four sub groups was the historical category champion, Albert Einstein. Mullokandova said that Einstein was interesting to her because he "lived… during a period of immense antisemitism," and she would want to hear about the "hardships Einstein experienced during his scientific career."
Sukkot is a time to reconnect with the Jewish people, living and passed on. The Ushpizin give an opportunity to not only invite history but also conversation into our Sukkot. While we may not be able to welcome Barbie or even Albert Einstein into our Sukkahs, we can still reflect on what those guests' presence mean to us. We can still be part of the generational tradition of celebrating Sukkot even if Abraham, Sarah, or Moses aren't sitting there with us.
This story was originally published in RampageWired on October 6, 2023.